Welcome to Computer Engineering – Faculty of Engineering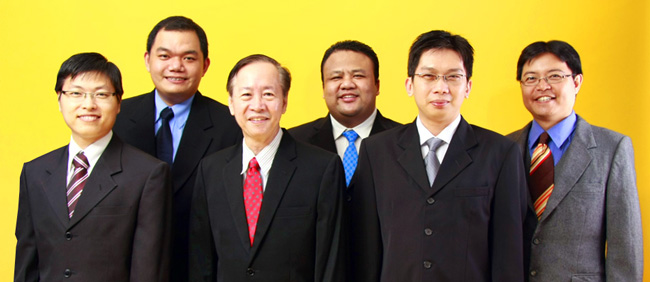 The Computer Engineering program aims to provide graduates with the qualifications in advanced technology, especially in computer system technology. This major was set up in response to a large demand for engineers to handle jobs in hardware, software and communication of modern computing systems and to develop applications for a variety of computer system facets. The subject is based on international standards, with qualified lecturers and facilities to yield bright and globally-recognized graduates. Established in 1987, the program has already produced many alumni working in various domains of business and industry.
Information Technology has entered a new era in which computers are ubiquitous, and a necessity to daily life, in the form of home appliances, communication devices, entertainment systems, the automotive industry, security systems, and more. The demand for ever more powerful computer intelligence as an integral part of human existence is set to continue.
To preparing our students to develop intelligence, mobile and connectivity devices, the student will learn computer systems from design through implementation. The Computer Engineering study program is supported by highly qualified lecturers, 82% of whom have second or third degrees. The program is supported by laboratories for Algorithm & Programming, Computer Networking, Electronic & Digital Systems, Embedded Systems, Digital Signal Processing, and Robotics and Computer Control. We have a commitment to delight our students with learning experiences that will turn them into professionals or technopreuneurs with a range of advanced skills and a good character. As part of our commitment to prepare our graduates for the best possible start to their careers, we cooperate with companies in Indonesia and Japan to produce highly skilled, ethically responsible computer systems engineers.