Guest Lecturer 3 Oktober 2012
Pada tanggal 03 Oktober 2012, telah dilaksanakan Guest Lecturer berupa:
Tech Update: "Sistem Siaran TV Digital: Era Baru Dunia Pertelevisian Indonesia" oleh Bpk. Wawan Julianto (Manager Transmisi PT. Trans TV)
Tech Update: "Taking Embedded System Development to the Next Level using 16/32 bits Microcontroller"  oleh Bpk. Wiedjaja, S.Kom., M.Kom.
Berikut ini adalah beberapa dokumentasi dari acara tersebut :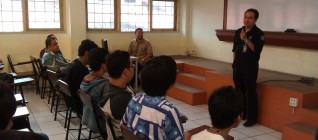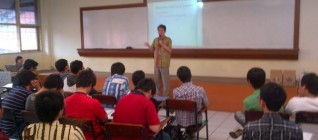 Untuk slide presentasi dapat di klik di sini