Graphene Nanoribbons Bring New Twist to Li-ion Batteries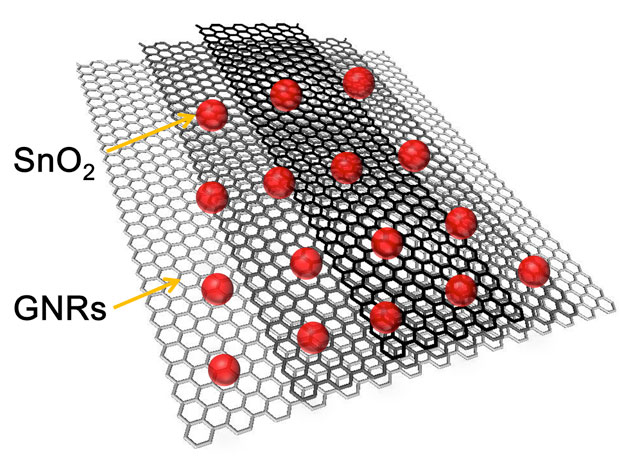 More than four years ago, James Tour at Rice University developed a method by which cylindrical carbon nanotubes could be unzipped to form graphene nanoribbons (GNR). About 18 months after making that discovery, Tour described his work here on the pages of IEEE Spectrum.
Today, Tour and his colleagues have found an application for their GNR material that could increase the storage capacity of lithium ion (Li-ion) batteries.
The research, which is described in the journal ACS Nano ("Graphene Nanoribbon and Nanostructured SnO2 Composite Anodes for Lithium Ion Batteries"), has developed a method by which the GNR can be combined with tin oxide in a way that gives it greater storage capacity than the theoretical maximum of tin oxide alone. The prototype device that the Rice team developed still managed to maintain a storage capacity more than twice that of traditional graphite after 50 charge-discharge cycles. [See More]