LEMARI PENDINGIN PINTAR YANG DAPAT MEMESAN BAHAN MAKANAN DAN MEMBERIKAN PILIHAN RESEP MAKANAN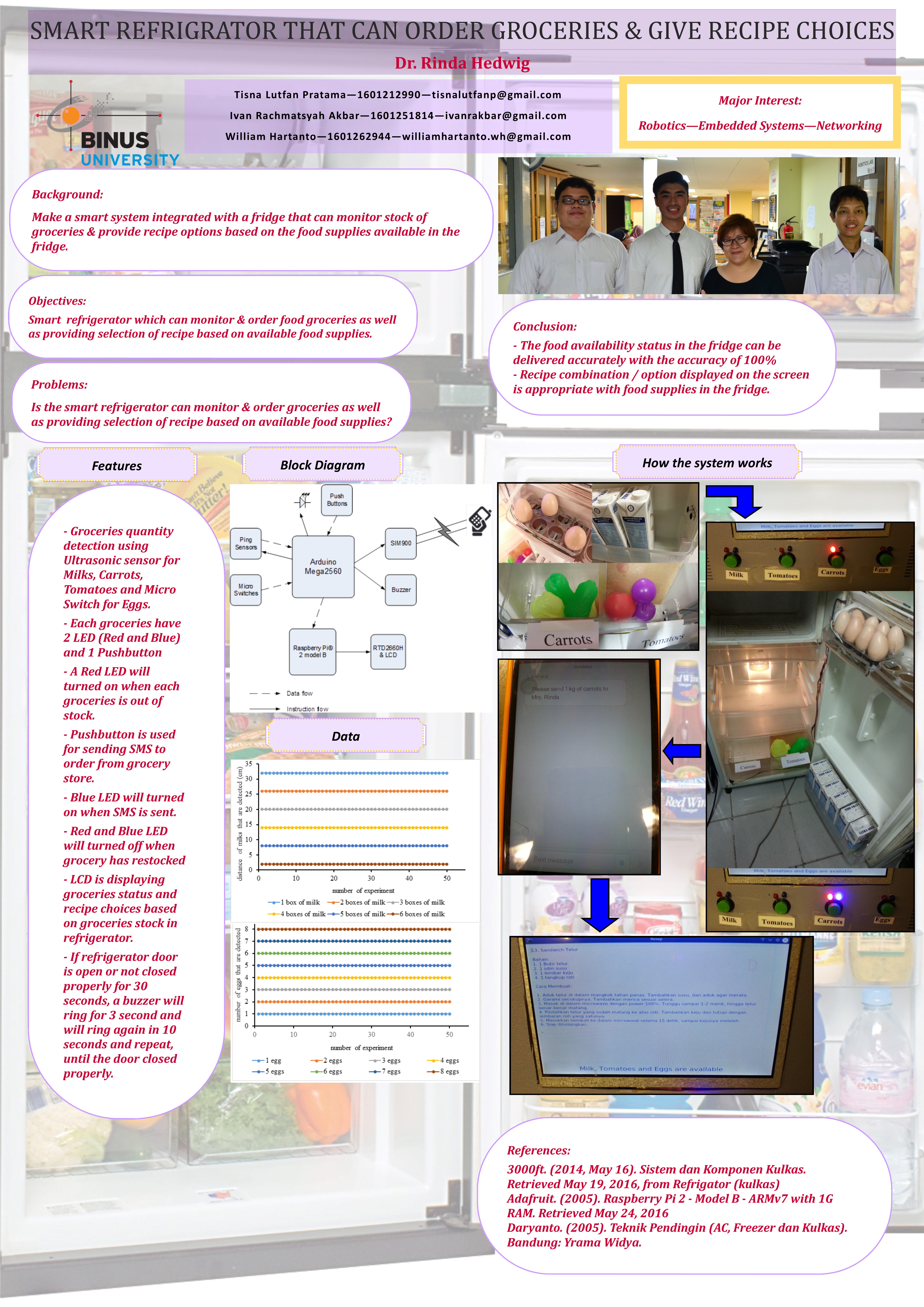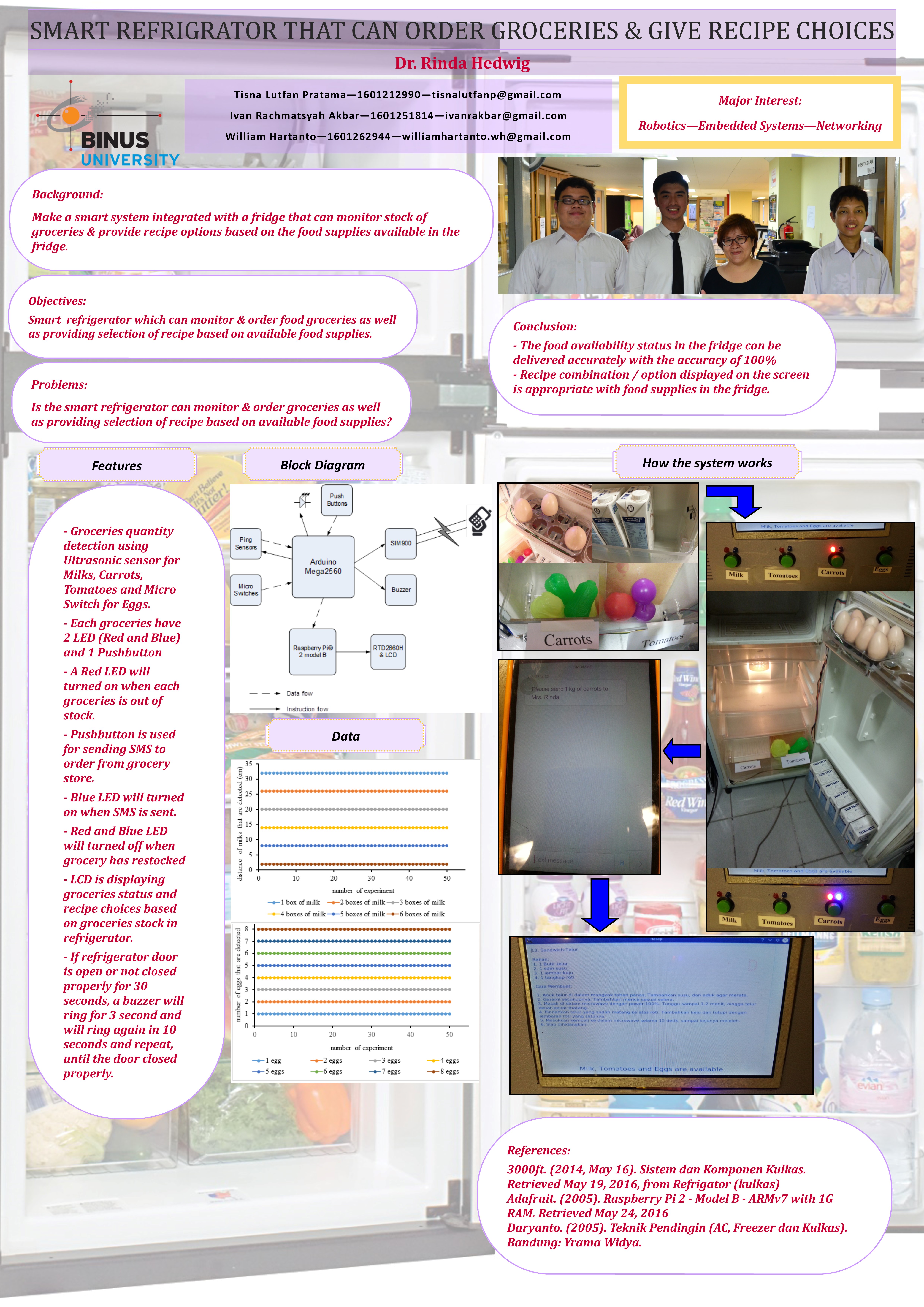 Member :
Tisna Lutfan Pratama
Ivan Rachmatsyah Akbar
William Hartanto
ABSTRACT
Smart refrigerators made in this research is the beginning of the project "Smart Home" where the refrigerator has the ability to provide information about the availability of supply in it, make a reservation if materials run out, as well as to show recipes in accordance with the availability of materials. Making smart refrigerator uses Arduino Mega to control and process data from sensors in the refrigerator and the Raspberry Pi as a mini computer that processes the data inventory and match it with the recipe. Smart refrigerator successfully perform all its functions as expected and can be developed further in order to communicate with other furniture in the "Smart Home".
Keywords: smart refrigerator, Smart Home, Arduino Mega, Raspberry Pi, communication.