Team Computer Engineering Laboratory Lolos Menjadi 10 Finalis di Regional Eastern dan South Eastern Asia dalam Lomba OpenCV AI Competition 2021
Kabar baik dari jurusan Computer Engineering Universitas Bina Nusantara di awal tahun 2021 ini!
Team dari Computer Engineering Laboratory dengan nama kelompok Bee Nusantara berhasil menjadi Finalis  dalam lomba OpenCV AI Competition 2021.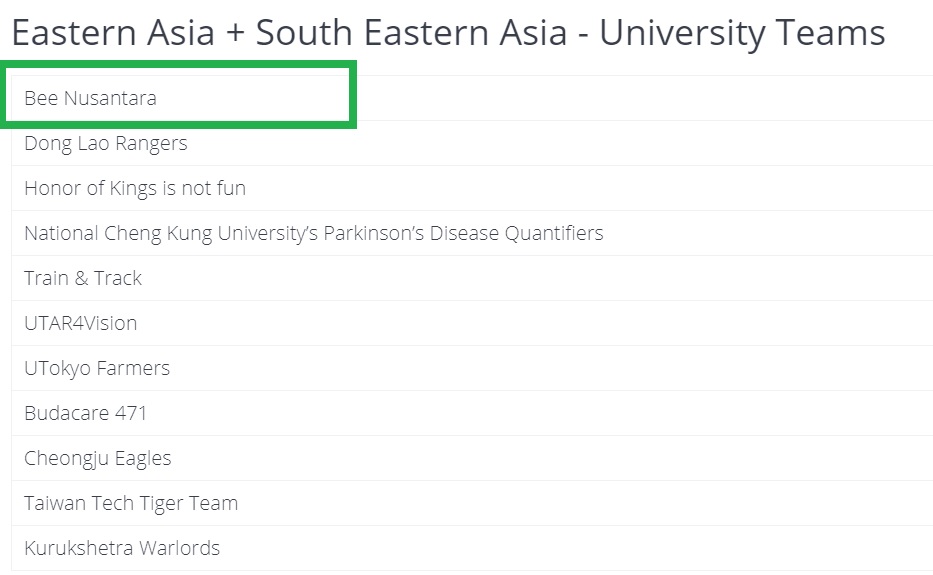 Proposal yang disubmit dengan judul "Sonar vision NAVIGATE FREELY THROUGH THE LENS OF TECHNOLOGY" berhasil mewakili negara Indonesia dalam skala Universitas untuk regional Eastern Asia dan South Eastern Asia.
Untuk tahap selanjutnya team Bee Nusantara akan bersaing dengan 9 Finalis dari regional Eastern Asia dan South Eastern Asia untuk memperebutkan juara 1, 2 dan 3 Regional. Selain itu juga team Bee Nusantara mendapatkan 10 buah modul OpenCV AI Kit with Depth : OAK—D yang dapat digunakan dalam penelitian bidang Artificial Intelligence.
Kita harapkan yang terbaik kepada team Bee Nusantara untuk hasil selanjutnya.
Berikut merupakan list anggota Team Bee Nusantara:
Johannes, S.Kom., M.T. (Dosen Universitas Bina Nusantara Jurusan Computer Engineering – Head of Computer Engineering Laboratory)
Ivan Alexander, S.T., M.T.I. (Dosen Universitas Bina Nusantara Jurusan Computer Engineering – Computer Engineering Laboratory Teaching Coordinator)
Marcel Saputra, S.T. (Alumni Jurusan Computer Engineering – Computer Engineering Laboratory R&D Coordinator)
Johan Yapson, S.T. (Alumni Jurusan Computer Engineering – Computer Engineering Laboratory PCD Coordinator )
Ferdian Stanley Kristiady, S.T. (Alumni Jurusan Computer Engineering – Computer Engineering Laboratory Laboratory Technician)
Denzel Polantika (Mahasiswa Jurusan Computer Engineering Binusian 2022 – Computer Engineering Laboratory Assistant)
Natario Thomas (Mahasiswa Jurusan Computer Engineering Binusian 2023 – Computer Engineering Laboratory Assistant)
Martin Butar Butar (Mahasiswa Jurusan Computer Engineering Binusian 2023 – Computer Engineering Laboratory Assistant)
Lukas Linardi (Mahasiswa Jurusan Computer Engineering Binusian 2023 – Computer Engineering Laboratory Assistant)
Andhika Favian Maulana (Mahasiswa Jurusan Computer Engineering Binusian 2023 – Computer Engineering Laboratory Assistant)
Sertifikat Finalis Tahap 1: