Online Seminar Take AI to a New Era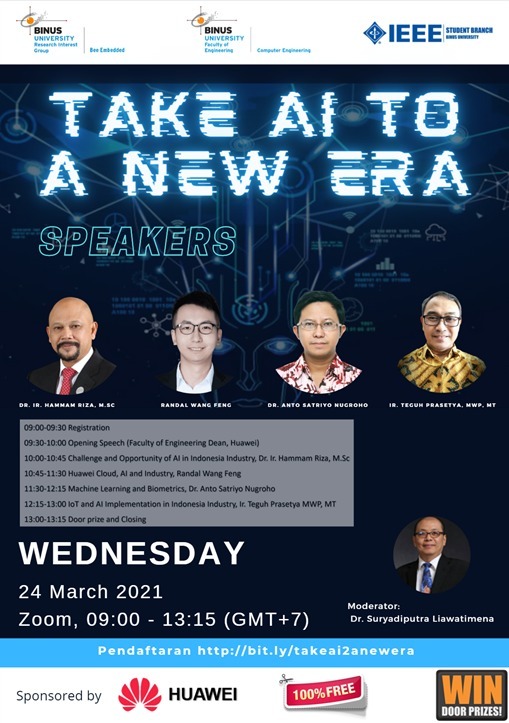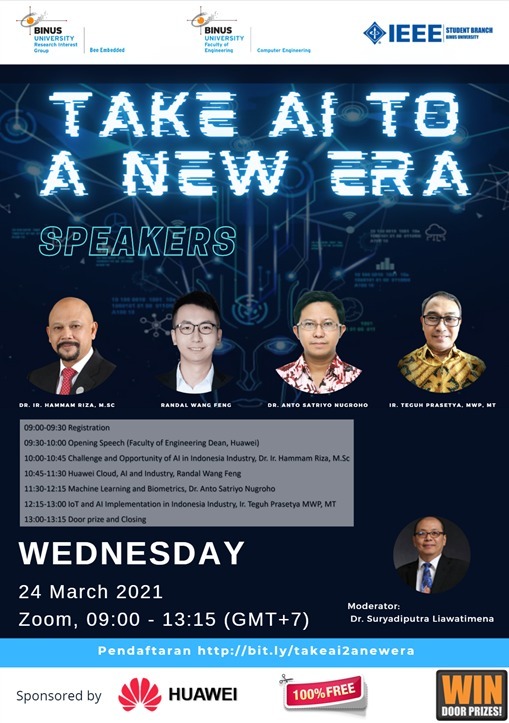 Huawei-Bina Nusantara University Proudly Present a Techday 2021
Hadiri zoominar bersama Huawei Indonesia dan Bina Nusantara University yang akan membahas tentang kemajuan yang membawa AI pada era baru dan diskusi penerapannya pada dunia industri di Indonesia.
Kegiatan akan dilaksanakan pada:
🗓️ Rabu, 24 Maret 2021
⏰ 09.00-13.00 WIB
📹 Zoom Webinar dan Live on YouTube
Zoominar dengan topik "Take AI To A New Era"
*Terbuka untuk umum
📇 Link Registrasi:
https://bit.ly/takeai2anewera
Come and join us on that day!
Grab a chance to win the doorprizes.
Organized by:
Bina Nusantara University
Supported by:
Huawei Indonesia