l. Ir. Santoso Budijono, M.M.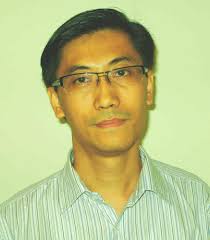 Email : santoso_budijono@binus.ac.id
Research Interest:
Network Management
Human Tracking System
Home Security System
Specialty:
Computer Network
Network Management
Network Security
Publications:
Human Tracking Application in a Certain Closed Area Using RFID Sensors and IP Camera, the 2016 3rd International Conference on Information Technology, Computer, and Electrical Engineering (ICITACEE 2016), 19 – 21 October 2016, Semarang, Indonesia.
Human Tracking in Certain Indoor and Outdoor Area by Combining the use of RFID and GPS, The 2016 IEEE Asia Pacific Conference on Wireless and Mobile (APWiMob), 13 – 15 September 2016, Bandung, Indonesia.
Analysis of Various Computer System Monitoring and LCD Projector through the Network TCP/IP,
.
Penggunaan Virtual Machine dalam Pembelajaran Jaringan,

Design and implementation of modular home security system with short messaging system,

.